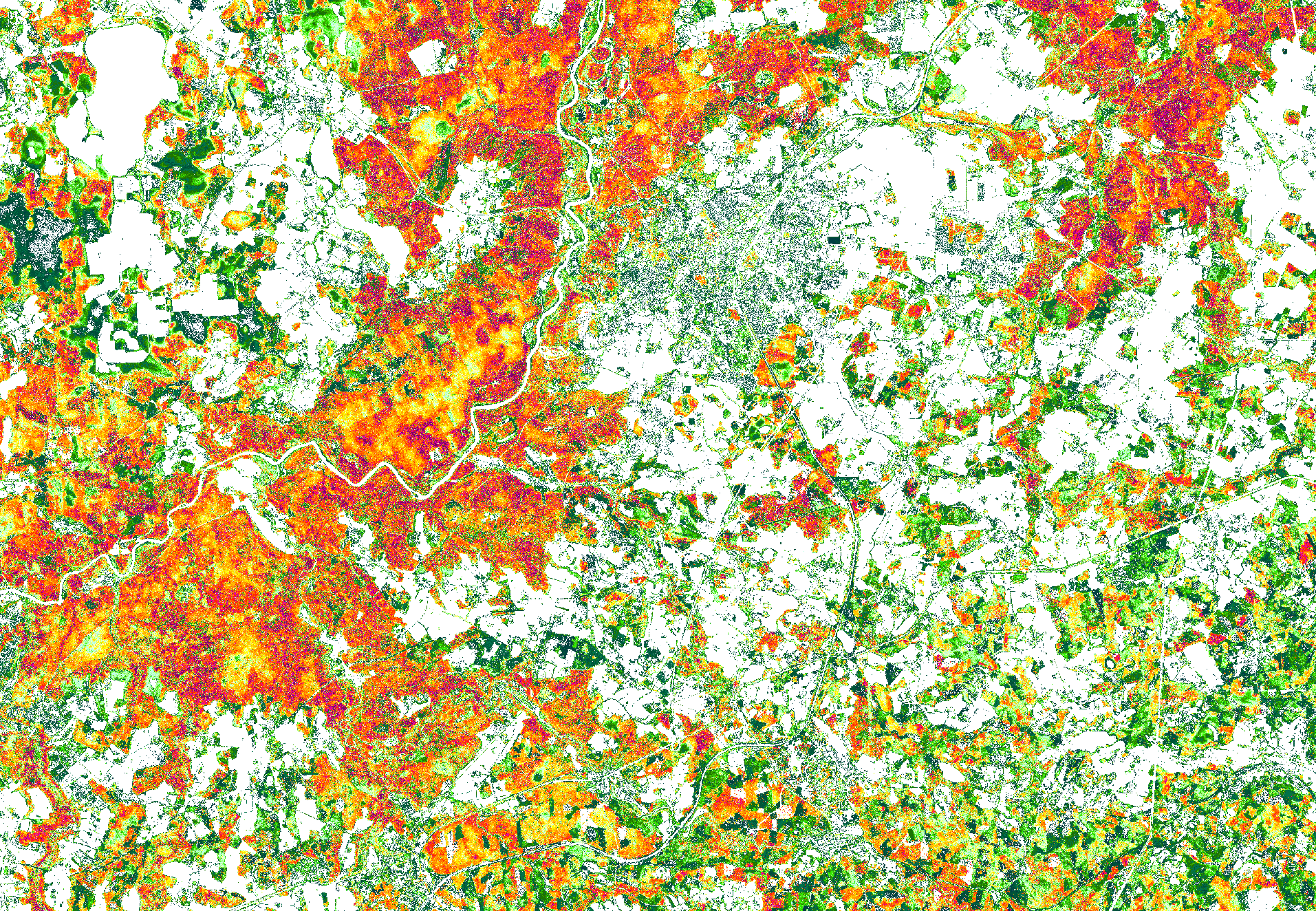 JSC Latvia's State Forests provide canopy crown height model WMS service. This service has been developed by the LVM GEO remote sensing experts using manually classified Latvian Geospatial Information Agency airborne laser scanning data.
Canopy crown height model represents canopy crown surface height distinguishing individual tree crown heights. This model helps to identify height of individual trees in the 1st level of a forest stand. The color schema of the canopy crown height model correlates with this scale (m):

This service is available along other LVM GEO published WMS services:
https://lvmgeoserver.lvm.lv/geoserver/ows?service=wms&version=1.3.0&request=GetCapabilities&layer=public:CanopySurfaceHeightLKS
Service is prepared using: Digital terrain model source data © Latvian Geospatial Information Agency, 2019.