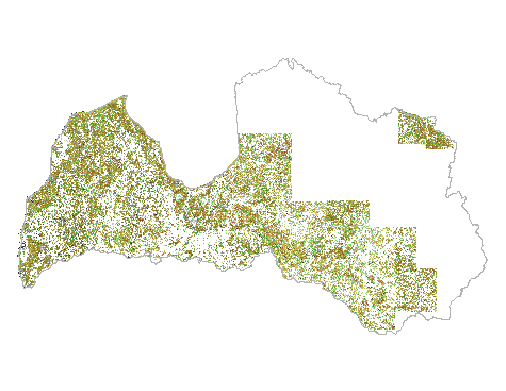 SC Latvia's State Forests provide canopy density model WMS service. The model service covers half of the territory of Latvia it fully covers Kuzeme territory, most of Zemgale territory and parts of Vidzeme and Latgale.
The model of canopy density combines the visualization of the density of the forest stand and the height of the trees. The color schema of the canopy density model correlates with this scale :


This service is available along other LVM GEO published WMS services:
https://lvmgeoserver.lvm.lv/geoserver/ows?service=wms&version=1.3.0&request=GetCapabilities&layer=public:CanopyThicknessLKS
Service is prepared using: Digital terrain model source data © Latvian Geospatial Information Agency, 2016.